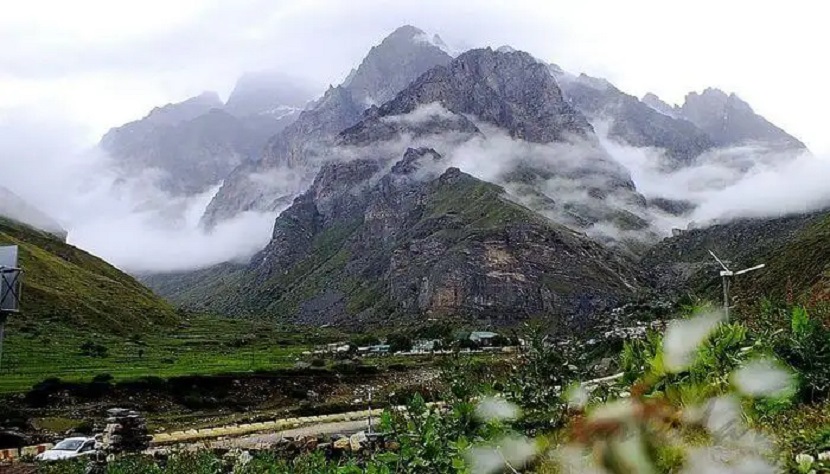 Vyas Valley Tours in Pithoragarh is offered reliable and trustworthy travel services available online. All you need to choose a package as per your needs. Special discounts are available for families and groups.
Are you looking for a new destination for your upcoming holiday? Do you wish to go somewhere which is different and special? If yes, you can plan out your holidays for Vyas Valley Tours in Pithoragarh. Located on the Kailash
Manasarovar route, at a height of 3600 mts, Kalapani is a blooming valley managed as a part of the Pithoragarh region of Uttarakhand. Kalapani is popularly called Vyas Valley. The place is embraced by juniper, pine, and Bhojpatra trees. The Kali River located in Kalapani marks the border in the middle of Nepal and India.
About Pithoragarh City
Nestling in a small valley of 5 km long and just 2kms wide, the Pithoragarh town was a significant landmark of the Chand Rajas of Kumaon and was called a soar valley.
Pithoragarh is a riches house for visitors, botanists, mountaineers, and religious-minded tourists. The Mansarovar Yatra route is a pleasure for trekkers and adventure lookers. Some rivers create from the lofty Pithoragarh mountains, thus offering a supporting scope for water sports. The presence of dense forests in the nearby area has a wide range of wildflowers and animals which includes peacocks, musk deers, elephants, tigers, and snow leopards. The colorful and charming people of Pithoragarh rejoice in all festivals and spiritual ceremonies with great devotion and fanfare.
Climate and geography
A tiny valley in the lap of Mother Nature, Vyas Valley with its peaceful and beautiful ambiance is a place worth seeing for seeing the sights of Himalayan peaks. Covered with thick forests, gorgeous ravines, lush valleys, and rich flora and fauna, the place has amazing scenery. Temperature commonly touches freezing point at the time of winters whereas summers are rather pleasant. Throughout our stay in the neighborhood sudden build-up of clouds causing rains was a general feature; the beautiful emerald hues washed in rain water would appear even more attractive.
Take Vyas Tours in Pithoragarh Package
Tour packages to Vyas Valley comprise almost everything from accommodation to meals and skiing for adventure-seeking people. Transfer fee from particular hotels for starting stay and the total cost of the breakfast and railway fees. The tour packages include all the costs for lodging, food, and even skiing, and arrangements for its training are also added. Some packages comprise visiting the attractions in the adjacent towns as well. The places of spiritual and important significance in these towns are extra appealing.
The famed Kali temple, Vyasa cave, Kalapani spring, and the nearby villages of Gunji and Budhi are interesting places to visit.
Vyas Cave
Vyas Cave is the earliest cave that is located in the district of Uttarakhand, just a few kilometers away from the well-known Badrinath shrine. It is considered that it is this place where sage Vyas made the Mahabharata epic with the support of Lord Ganesha. This cave is located in the Mana village which is a few couple of kilometers from the renowned shrine of Badrinath.
How to Reach Kalapni
Bus services from both Delhi and Dehradun are easily available to reach Pithoragarh. From that place, the visitors can easily travel by using public transport to Dharchula and then use a shared cab to Tawaghat. Moreover, if you miss the bus to Pithoragarh, you can take a bus to Almora and then find a taxi and bus from Almora to Pithoragarh.
After reaching Pithoragarh, you can appoint a taxi to the last motorable road. From then, you can trek to Kalapani or even Vyas Valley.
Get an Affordable Travel Package with a reliable travel agent
Now, you can easily get an affordable travel package for Pithoragarh offered by some of the renowned travel agencies. Here, you can easily look for the Pithoragarh travel agents, who give tour packages with the best itineraries to create your Pithoragarh tour pleasant. Stated from the hotels in Pithoragarh to cars/taxis in Pithoragarh, the interested guests can find everything linked to the Pithoragarh tour on the website. The partner tour operators here assist you to visit the hot destinations in Pithoragarh, within the tour packages, you have shopped.
One can even make the majority of the Pithoragarh holidays by booking hotels online and packages online here. The online hotel booking area here allows you to book budget rooms/luxury rooms/standard rooms in the hotels of your choice.
One can even connect with the travel agents on the website to find budget-friendly and affordable holiday packages for Vyas Valley Tours in Pithoragarh and look into the adventure and absolute fun activities in Pithoragarh. There are lots of travel agencies available online who are handling their websites and helping the customers to make selections as per their requirements. On these websites, you can easily find out from hundreds of amazing Pithoragarh packages for individuals, families, and groups with great discounts. Saving money with these discounts will helps you in handling things in a better way. So, it is the right time to contact any of the reliable and trustworthy travel agents to get the finest cost for the Pithoragarh tour.
The exclusive 3 nights 4, day's tour of Pithoragarh is a chance to come back for a break from daily regular life to delve into conventional and cultural values. One can look ahead to amazing tourist attractions on this tour, which include Manu Temple, Thal Kedar, Patal Bhuneshwar, Kapileshwar Mahadev, and Gangolihat. One can even look for amazing facilities for meals, sightseeing tours, transfers, and accommodations to provide you with a smooth holiday experience. Customized holiday packages are also offered to the clients who are interested in it.
So, if you are looking for an amazing holiday, Vyas Valley Tours in Pithoragarh is simply an appropriate option for you. During the tour, you will surely enjoy the natural beauty along with the peace of mind.